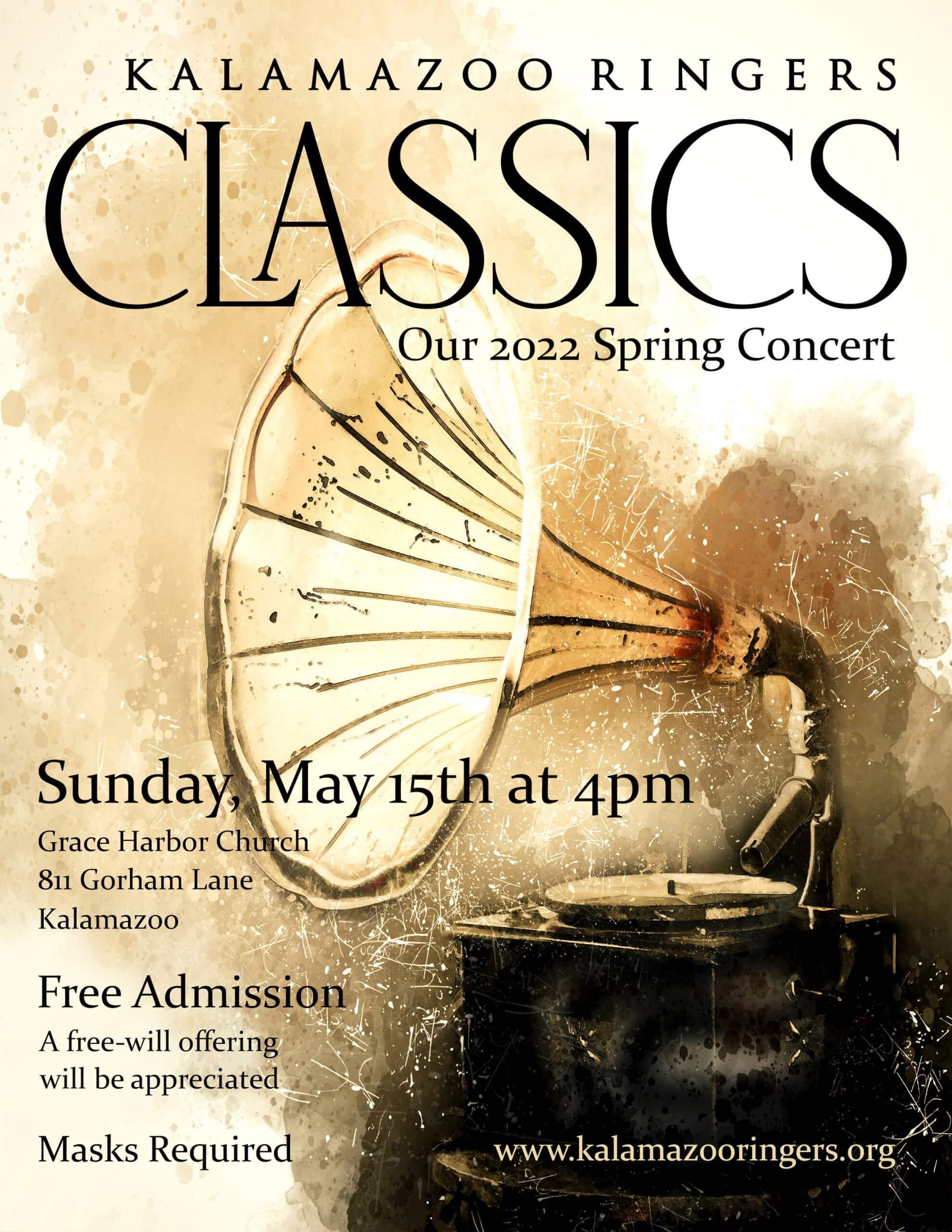 The Kalamazoo Ringers are (at long last!) presenting a live concert of handbell works. We've called our program Classics, and will explore the different aspects of that word and how we can express it through the music we play.
Admission is free, but the Kalamazoo Ringers will greatly appreciate your contribution to help us with our operating costs – all you have to do is go to Support -> Donate above.
We're still very much thinking about safety, so masking will be required.
See you there!
Date: Sunday, May 15, 2021
Time: 4:00 p.m. EST
Location: Grace Harbor Church, 811 Gorham Lane, Kalamazoo, Michigan 49006
Get your concert program!