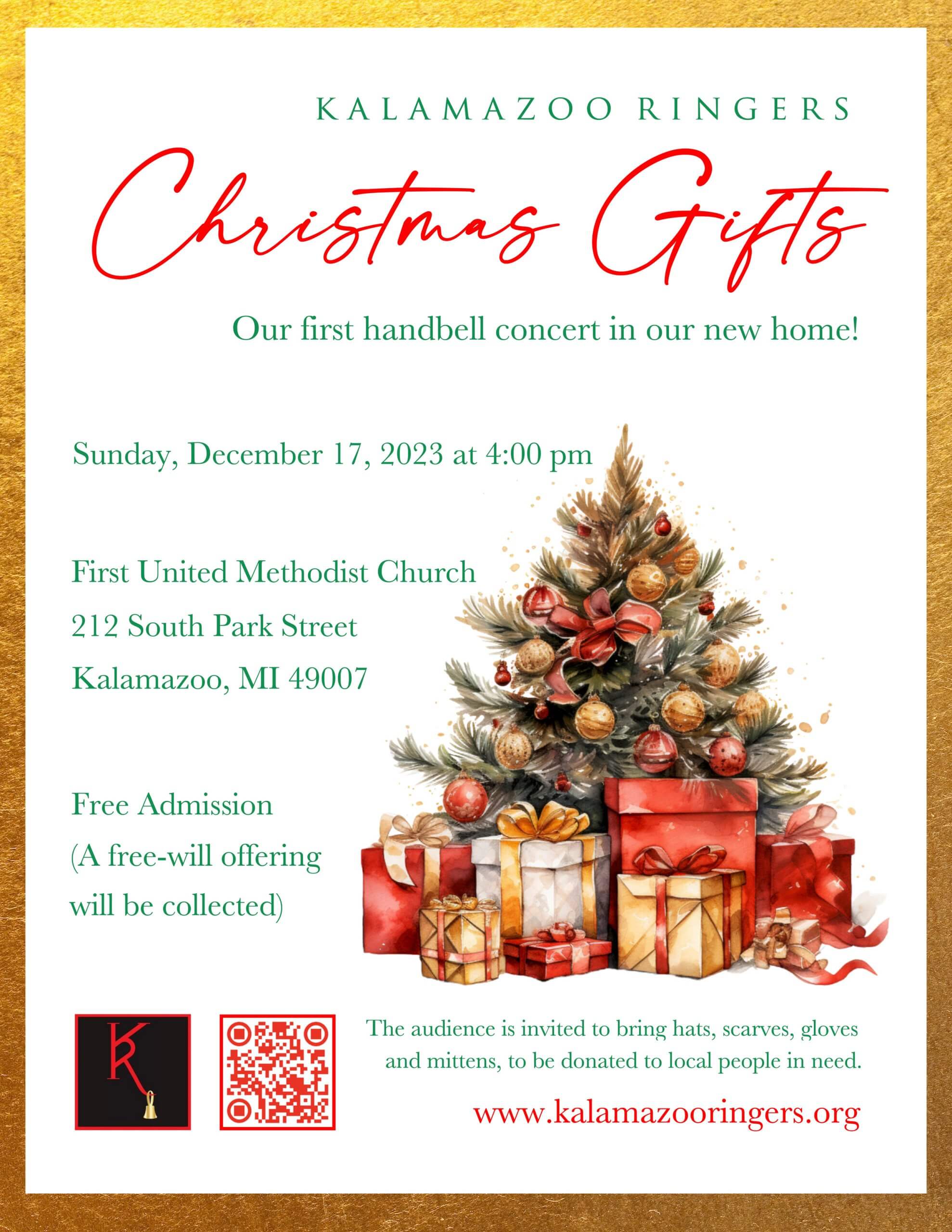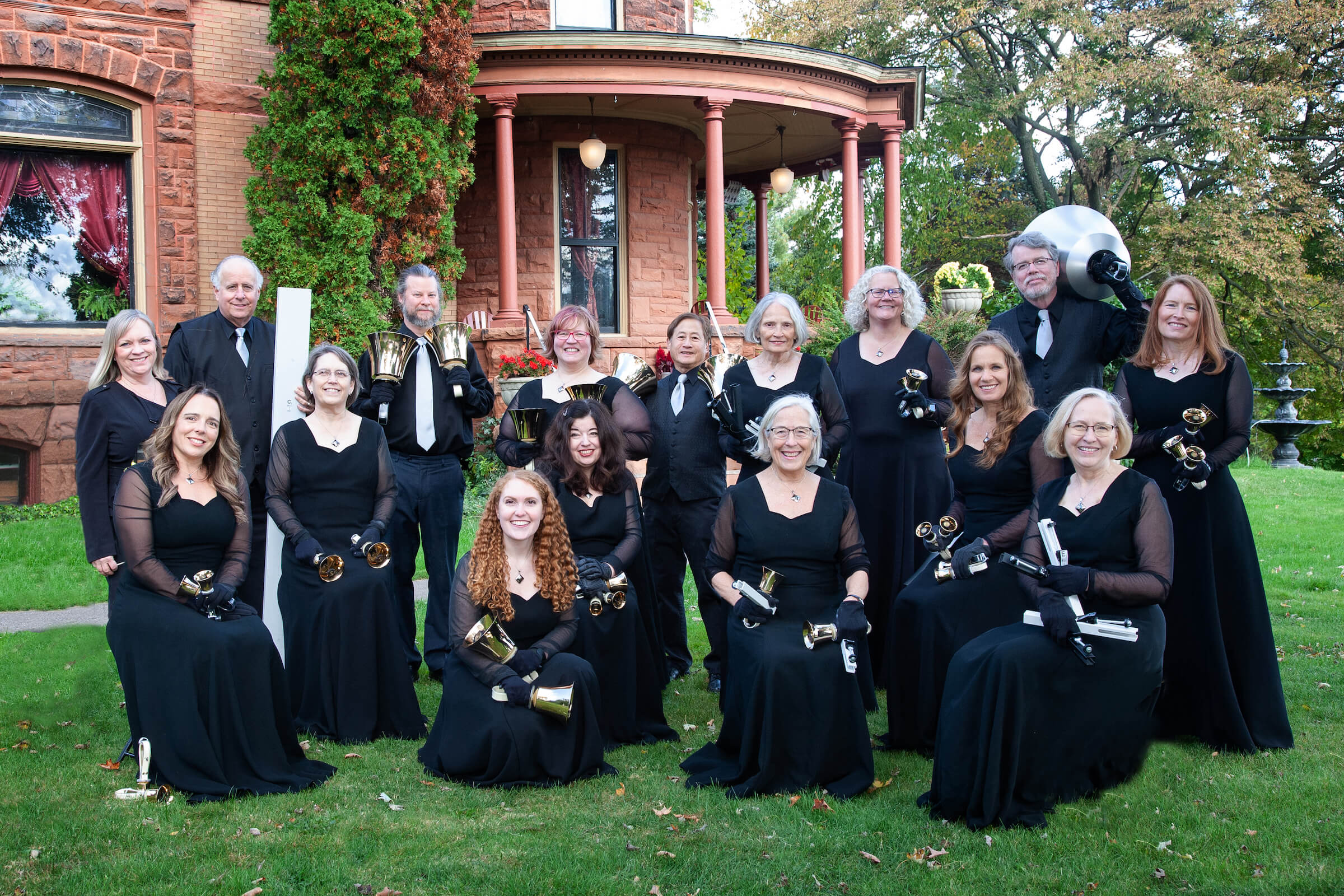 Kalamazoo Ringers is one of the longest-running bronze-level community handbell ensembles in the USA. Okay, that's a mouthful, so let's break that down:
Longest-running: We've been performing continuously since 1981. That's a unique claim in the American handbell world.
Bronze-level: We have the privilege of learning and presenting some of the most challenging music in the handbell literature. Our repertoire includes hymn arrangements, classical music, and popular music, among other genres.
Community: We are an independent 501c(3) nonprofit entity. It's true that we perform in churches and that we perform church music as well, but we also share our skills with audiences of all types as well.
Handbell ensemble: Well… that's what we do! We seek to charm and thrill our audiences using seven octaves of handbells, six octaves of handchimes, and various other instruments.
We invite you to browse what's here. You can see some of what we've done, get recordings we've made, contribute to our efforts, and even look into whether ringing with KR is for you.
We are a 501c3 non-profit organization, so we rely totally on donations from businesses and individuals to sustain our ability to bring educational, joy giving, and musically excellent concerts to the area. Would you consider joining our donating family? Here are our levels of giving that we would love you to consider. Unless you would tell us differently, we would add your name to our concert programs and website as a kind donor to our mission. Feel free to give in honor or memory of a special person in your life. More information is on our Support page.
Levels of Giving
Sponsor
$1000 and above
Bronze
$500-$999
Copper
$250-$499
Tin
$100-$249
Friend of KR
$50-$99
Obviously, we would be honored by any gift you may be able to give.