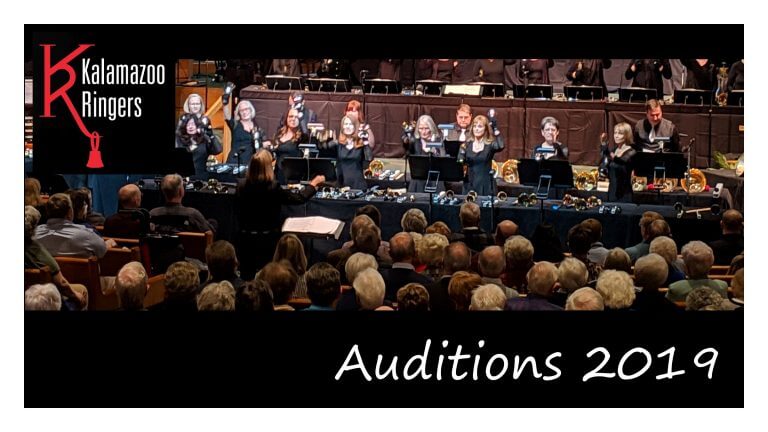 May 28, 2019 @ 6:30pm
K.R. is always looking for more ringers to join their team! If you are interested in joining a bronze-level handbell group, please review the acceptance details below and then submit an Audition Application at least 3 days prior to the Auditions date.
Acceptance to Kalamazoo Ringers involves the following steps:
1. Online application
2. Interview with KR board members
3. Ringing audition including rhythm exercises, sightreading, technique, form
4. Vote by existing members
5. Director approval
A newly accepted ringer is on probation for one year.  Following that year, pending approval, the ringer becomes permanent.
Commitment to Kalamazoo Ringers requires attendance at rehearsals, concerts, fund raisers and other events.  For more information, including policies and procedures, please contact Martha Matthews at director@kalamazooringers.org.